CHIEF MINISTER HANDS OVER LoI TO MINNING BIDDERS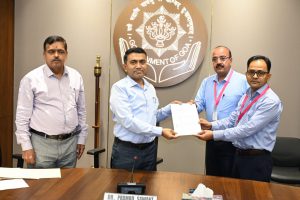 Chief Minister Dr Pramod Sawant handed over Letter of Intent to the four successful Minning bidders for five iron ore block in North Goa.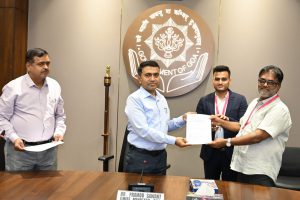 Congratulating the bidders, Chief Minister requested all the bidders to accomodate the people dependent on minning.
He further assured that Department of Mines and Geology and State government will fully support them and further advice them to complete the formalities required with the government of India and State government such as Environment clearances to ensure that minning activities commences soon in Goa.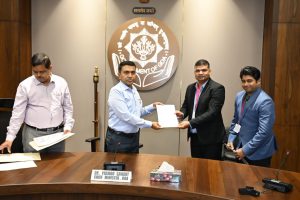 The successful bidders were Vedanta, Fomento Group, JSW Steel Limited and Kay International.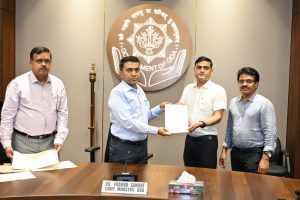 Vedanta Ltd has won the bid for cudnem Mining Block while Orissa based Kai International won the bid for Thivim-Pirna Mineral Block. Fomento got its hold over Advalpale-Thivim Mining Block and Cudnem-Cormolem and Surla-Sonshi Mining Block went to JSW Steel Limited.
Also present on the ocassion were Director of Mines and Geology Shri Dr. Suresh Shanbhogue.