CM approves WRD proposal for construction of Dam at Charaunem Village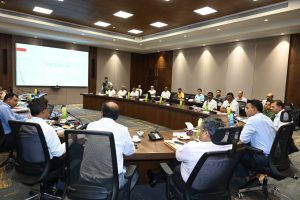 Chief Minister Dr Pramod Sawant approved proposal of Water Resource Department for construction of Dam at Charaunem Village at Sattari Taluka in Mhadei Wild life Sanctuary at the State Wildlife Board meeting held at Mantralaya today.
Chief Minister said that construction of dam at Charaunem will not only have direct benefit to 250 farmers families to have sustainable water for irrigation but also indirectly benefit wild and domesticated animals as it will develop a new ecosystem.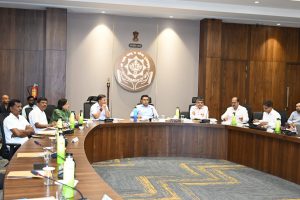 The meeting was also attended by Shri Vishwajit Rane , Forest Minister, Dr.Deviya Rane , Chairman Goa Forest Development Corporation
(GFDC) Chairman, Shri Ganesh Gaonkar, Xhairman, Goa Tourism Development Corporation, Shri Puneet Kumar Goyal, IAS Chief Secretary and other officials.
Various other issues were also discussed including status regarding declaration of Tiger Reserve in the State.
Chief Minister also directed Department of Forest to ban use of alcohol and plastic bottle in the entry point of forests.