CM RELEASES AMRIT SAROVAR
June 10, 2023
Jyaistha 20, 1945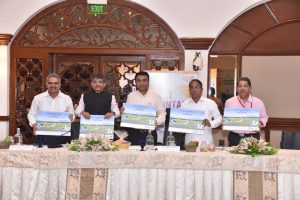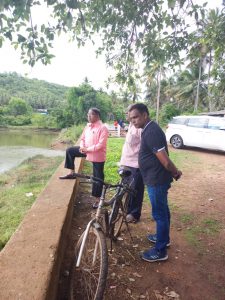 Chief Minister, Dr Pramod Sawant in presence of Minister for Water Resources, Shri Subash Shirodkar and Chief Secretary Dr Puneet Kumar Goel, IAS, Secretary, Water Resources Shri Subash Chandra, IAS and Chief Engineer Shri Pramod Badami, unveiled a coffee table book on Amrit Sarovar, yesterday.
It is a compilation of the works done on 164 Amrit Sarovar in the State by the Water Resources Department.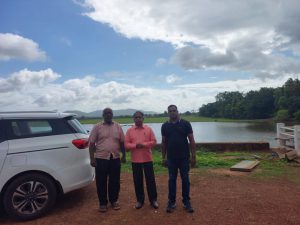 Amrit Sarovar is a national mission launched by Prime Minister, Shri Narendra Modi on 24th April 2022, to develop 50000 Amrit Sarovar in the country.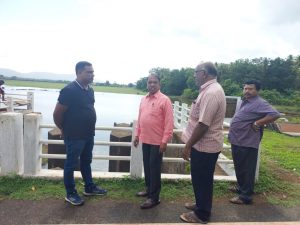 It also showcased the celebrations of Azadi ka Amrit Mohastav, where on 15th August flag hoisting was done on 35 lakes at the hands of freedom fighters, kin of Martyrs. State has selected 165 lakes for development and rejuvenation, of which 164 are completed.
Dr. Sawant congratulated the Water Resources Department for their achievement. Shri Shirodkar also gave a surprise visit to the Sapu Lake at Velim, today.
DI/NB/AXP/SS/SN/2023/676