CM INAUGURATES CYBER WELLNESS CENTRE
Panaji: May 31, 2022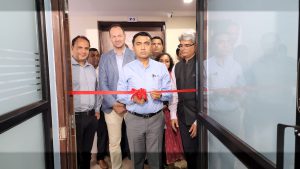 Chief Minister, Dr Pramod Sawant inaugurated India's first holistic Cyber Wellness Centre for children, youth, and adults initiated by Responsible Netism with support of Teva India in the city today.
Chief Minister Dr Pramod Sawant welcoming India's first cyber wellness centre in Goa expressed concern on the cyber crime happening among the students, youths, adults and urged people of Goa to be vigilant. Cyber cell receives many complainants pertaining but a lot many cases are not even reported – the reason – lack of awareness, he remarked.
Cyber wellness centers have already tie-up with cyber cell and will help to detect different cyber crimes all over Goa, he informed.
Speaking further, the Chief Minister extended full support to cyber wellness centers all assured help from the home department, health services, GMC or IPHB for further medical treatment in Cyber crime cases.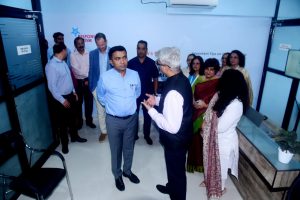 Ms. Sonali Patankar in her address said that the cyber wellness centre is the only one point holistic resource that would provide a 360 degree preventive and curative solution to online distress. Goa is the first State in the country to host the cyber wellness centre to work towards making Goa Cyber safe. This cyber wellness centre will provide psychological support and counseling for online distress, assessment and treatment for internet addiction, technical solutions related to cyber threats, making children and adults responsible citizens and education programmes on digital literacy and online safety across Goa.
Chairperson of GSCPCR Mr Peter Borges, Founder Responsible Netism Ms. Sonali Patankar, Mr. Umesh Joshi, Avt Vaishali Bhagwat and dignitaries from the field of education, Law Enforcement and mental health were present on the occasion.
DI/NB/AXP/RM/2022/516